Corporate Volunteer Program at Upper Newport Bay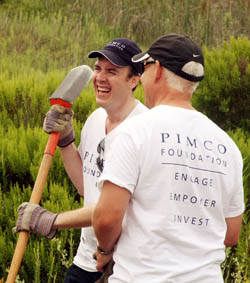 PIMCO volunteers enjoying an event.
Photo by Ariel Young
Connecting in a meaningful way with the Upper Newport Bay is a great experience for your employees and a fantastic way for your company to be involved in the community.
We coordinate all the details - the planning, the supplies, the logistics - and lead your group through the program. All your group needs to do is show up, volunteer, learn, and have fun!
This program is part of the Marine Education Project, which is a project of the non-profit Tides Center, a 501(c)(3), conducted in partnership with the Coastal Commission.
Please review our Employee Volunteering Packet. To schedule a program, please contact Matt Yurko at myurko@restorehabitat.org.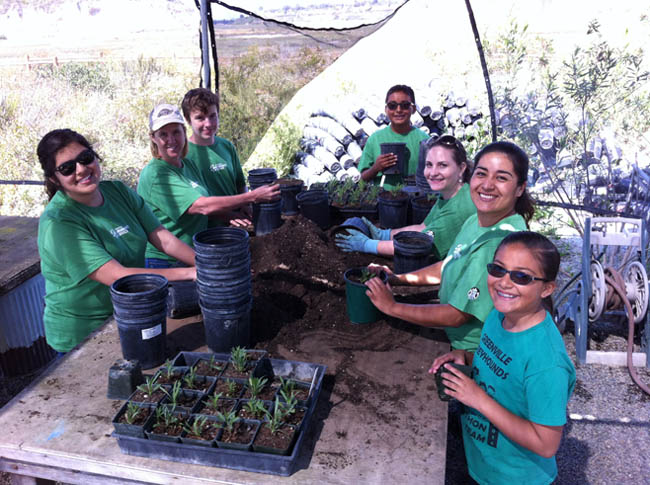 Starbucks volunteers transplant native seedlings in our nursery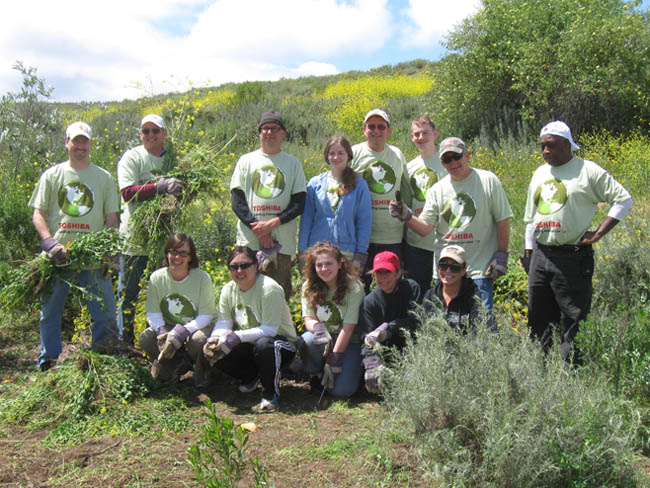 Toshiba volunteers at our Newport Valley restoration site