KIDS' OCEAN DAY 2018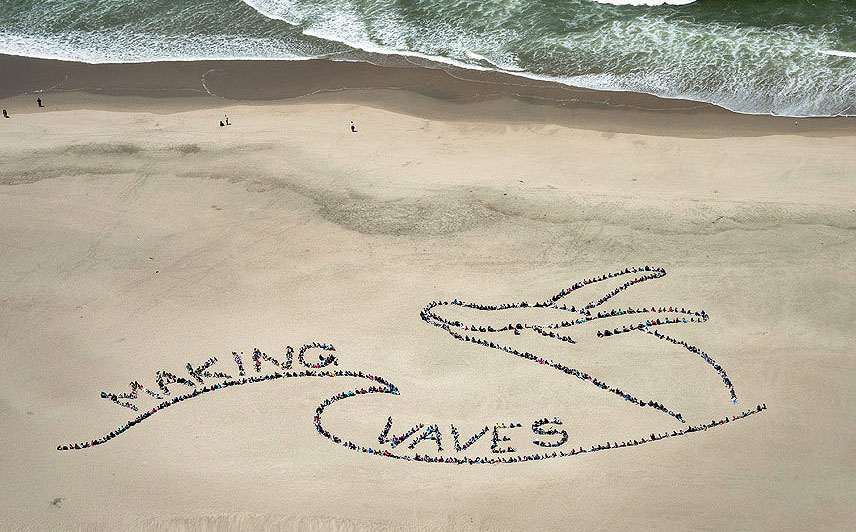 In honor of World Oceans Day, 8,000 California students took part in the statewide Kids' Ocean Day Adopt-A-Beach cleanups at six events from Humboldt to San Diego. They learned about ocean pollution prevention at school and then took a field trip to enjoy a beach day, clean the coast, and form amazing art messages on the sand. In 2018, the "Making Waves" theme demonstrated the children's power to raise awareness and make a difference about plastic pollution in the ocean. To see more images and learn more about this annual program funded by the WHALE TAIL® License Plate, visit OceanDay.net.
In honor of World Oceans Day 2016, a short video was released to showcase nearly 20 years of aerial art formations as part of Kids' Ocean Day. We hope you enjoy the video.