Congratulations to the Winners and Honorable Mentions of the 2017 Coastal Art & Poetry Contest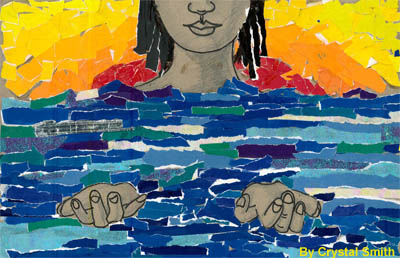 Crystal Smith, Grade 6, La Crescenta
Honorable Mention in 2017
Prizes provided in part by generous donations from
Acorn Naturalists
and
Aquarium of the Pacific
. Judging assistance provided by members of the
Tabula Poetica
program at Chapman University.

View the 2017 Coastal Art & Poetry Contest online and on exhibit at the following locations during 2017:
Some of our poems and poets are featured in the May 2016 and the May 2015 issues of TAB, The Journal of Poetry & Poetics.
Support this contest by purchasing prints of a selection of our winners and honorable mentions, including all of the artwork honored in the 2017 contest. Visit the store.
---
2017 Contest Guidelines:
WHO:
All California residents in kindergarten through 12th grade are invited to participate. There are five grade categories for awards in both art and poetry:
K-1st, 2nd-3rd, 4th-6th, 7th-9th, and 10th-12th grade.

WHAT:

Entries must have a California coastal or California marine theme (e.g. no tropical or Arctic settings or species -- for help with California species, click here.) Poems and artwork must be student's original work. If using a photo model taken by someone else, image must be significantly altered to avoid plagiarism. Artwork should not be traced from another artist's work, and no hands other than the student's own should be involved in the creation of the artwork.

Art should be no larger than 11 inches by 17 inches. Acceptable art media are paint, pencil, markers, ink, crayon, chalk or pastel (fixed), and collage. Three-dimensional pieces, computer printouts, photography, or photocopies are not eligible in this contest. Students may enter multiple pieces of art, poetry, or both. Multiple entries (whether from one student or from a group) can be sent in one package. All entries must include a completed contest Entry Form.

Artists: Please include a short statement of a paragraph or less describing what about the coast or ocean inspired you to create your artwork. If needed, this can be dictated to or translated by the teacher or parent. (Please make a note if that's the case.) This statement can be attached to the back of the artwork with the entry form, or included in the envelope.

Winners will be selected in art and poetry in each of five grade-level categories (K-1, 2-3, 4-6, 7-9, and 10-12) to receive a gift certificate for $100 to an art supply store (for winners in art) or book store (for winners in poetry). Winners and honorable mentions will receive tickets to Aquarium of the Pacific, courtesy of the Aquarium. Each winner's sponsoring teacher will receive a gift certificate for $50 for educational materials from Acorn Naturalists.

WHEN:
Entries must be postmarked by January 31, 2017.

Winners will be announced by April on this website and by email to the entrants and teachers who include an email address on the entry form. Winners and honorable mentions will be contacted individually.

HOW:
Review and complete the Guidelines and Entry Form and submit it with your art or poetry to:

COASTAL ART AND POETRY CONTEST
California Coastal Commission
45 Fremont Street, Suite 2000
San Francisco, CA 94105


Students may have their work featured in California Coastal Commission materials and webpages. Artwork will only be returned if it is submitted with adequate postage and an address label for reuse of your original packaging (preferred) or a self-addressed, stamped envelope of the correct size. Do not include cash or check, only actual postage. Please be sure to pay for any USPS envelopes you use and have the post office cancel the bar code on the back! Entries that do not include these items at the time of submittal can not be returned. Poetry will not be returned. There have been rare instances of packages being lost in the mail, so you may want to make a scan or photo of your work before sending it.

Multiple entries may be returned in one package if preferred.

Winners and honorable mentions may be retained by the Commission for approximately one year for public exhibit.

For more information, or to request to have an entry form emailed, mailed, or faxed to you, contact the California Coastal Commission at
800-COAST-4U or coast4u@coastal.ca.gov.

• 2017 Entry Form and Guidelines in English

• 2017 Entry Form and Guidelines in Spanish
(Poetry entries must be in English)
You can download the Contest Flyer as a PDF.
(Contest flyer in Spanish)
CALIFORNIA SPECIES:
If specific species or habitats are depicted in an entry, they must be California species and habitats. (Of course, entries may be more abstract, and particular species need not be identifiable; but students are discouraged from submitting obviously non-California images such as clownfish, coconut palms, walruses, penguins, etc., or landscapes of identifiable non-California locations.) Below are some websites with images and information about the many native species of the California coast. If you know of another website to add to this list, please
email us
.
These sites should be used for habitat and species information only. If using a photo model taken by someone else, the image must be significantly altered to avoid plagiarism.
---
For Teachers:
Find free curricula and other resources on our
For Educators webpage
.
Inspiration Brainstorming:
Below are a few questions that might help encourage artwork or poetry. Entries need not be about anything in particular except the California coast or ocean. Students should create whatever our coast inspires them to create.
Have you ever been to a California beach?
Have you read a story/heard a song/seen a movie about the beach or ocean?
What do you do at the beach?
What do you see at the beach?
What animals live on the coast or in the ocean off California?
How are people connected to the ocean?
What colors can you see at the beach?
What sounds do you hear at the beach?
What textures do you feel at the beach?
Why do you love the beach or the ocean?
What things may harm the California coast?
What does the ocean make you think of?
How does the ocean make you feel?
How can we protect the ocean?
Do you have a memory of being at the coast that was special/powerful/sad/comforting/mundane...?
What would California/your life/your community be like without the ocean?
What is California/your life/your community like because of the ocean?
Need Common Core connections to the poetry contest?
Poetry can be used to convey opinion (Writing Standard 1), inform (Grades K-2 Writing Standard 2), and narrate events (Writing Standard 3). Peer review and revision strengthens the final product (Writing Standard 5). A poem can recall information from experiences (e.g. a visit to the beach) or can be inspired by sources such as a book about the ocean or images and descriptions of ocean species (Grades K-5 Writing Standard 8). A poem can be the culmination of a research project, or accompany a more traditional research paper to expand on the ideas and/or emotions evoked by the topic (Writing Standard 7) or to reach a different audience with the information (Writing Standard 10).
Reciting a student's own poetry can be a powerful and enlightening experience (Grades 1, 5, and 9-10 Speaking and Listening Standard 4; Grade 2 Speaking and Listening Standard 5). The poetry can inspire art entries as well (Speaking and Listening Standard 5) - just be sure to submit the art with its own entry form.
Poetry is an opportunity to practice English conventions (Language Standard 1 and 2). It's also an opportunity to explore the impact of informal language usage and various conventions (Language Standard 3) and nuances in word meanings (Language Standard 5).
Read two educators' opinion on poetry and the Common Core writing standards.