Donations to the Protect Our Coast and Oceans Fund tax check-off (listed on the California tax return) make possible vital programs in communities across California. Here are some of the ways the fund is making a difference:
How do I donate to the Protect Our Coast and Oceans Fund?
---
Beach Cleanups
Adopt-A-Beach is a year-round shoreline cleanup program that encourages individuals and groups to "adopt" their own, special beach and commit to cleaning it up on an ongoing basis. Organizations like Heal the Bay and I Love A Clean San Diego have received support from the Protect Our Coast and Oceans Fund to run innovate Adopt-A-Beach Programs in their counties with thousands of volunteers, not only organizing the people adopting beaches but also holding public beach cleanup events and educating volunteers of all ages about marine debris and pollution prevention.
Your donation also supports the Kids' Ocean Day program, which provides marine education to inland and low-income schools, and takes them to the beach for a fun fieldtrip and beach cleanup. For some of the students, this may be the first time they've visited the ocean. Their trip culminates in the creation of an aerial art message in the sand (see the photo below).
Your donation also supports a variety of other beach cleanup programs. Cleanups organized by Pacifica Beach Coalition help keep the beaches clean in Pacifica, Daly City, and Half Moon Bay. Cleanups and education at San Francisco's Heron's Head Park helped improve the health of the Bay and make the shoreline a place to enjoy. And micro-trash cleanups in Big Sur are helping save California Condors by getting rid of tiny pieces of plastic trash that could otherwise get fed to the baby birds.
Why are beach and inland cleanups important for our coast and ocean? Vast amounts of plastic debris litter the world's ocean, and most of this debris comes from land. Our beaches are collecting spots for trash from city streets and highways. Trash travels, via inland waterways, storm drains, sewers, and on the wind, and eventually ends up on the coast. If not removed, this debris will end up in the ocean. Beach cleanups are a last line of defense to prevent debris from causing harm to our oceans, to wildlife, to our coastal economies, and even to beach-goers. Read more about the problem with marine debris.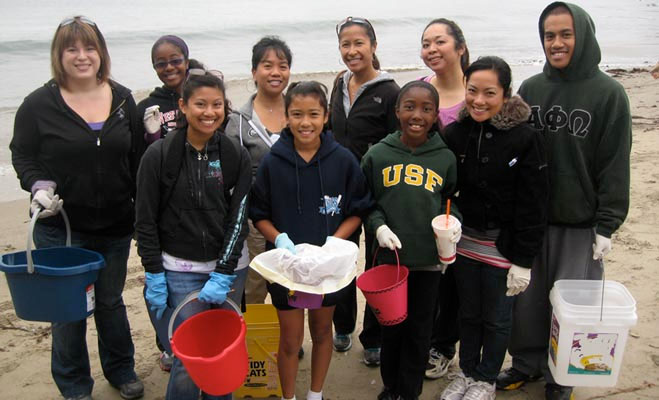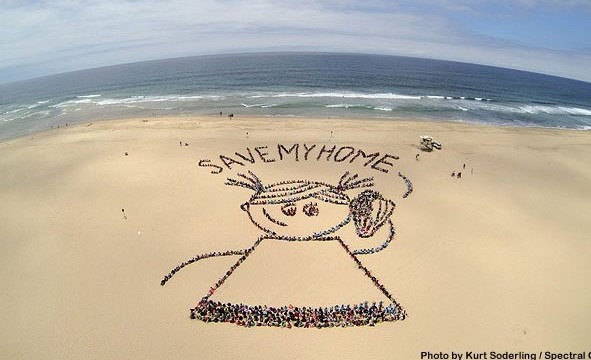 K-12 Education & Field Trips
Your donation supports experiential education and stewardship projects for K-12 students, with a focus on reaching communities that are poorly served in terms of marine and coastal education.
This education may take a variety of forms in obvious or unexpected places. It may be a surfing summer camp for city kids (like City Surf Project's program in San Francisco); an overnight coastal education program (like Vida Verde's on the San Mateo coast); climate change and sea level rise education for teens (like the YESS Project in Marin County); coastal outdoor exploration, education, and stewardship activities (like the Los Angeles Inspiring Connections Outdoors program); students raising salmon and steelhead eggs in their classrooms, releasing the fry, and improving the fish habitat in Del Norte County; and much more!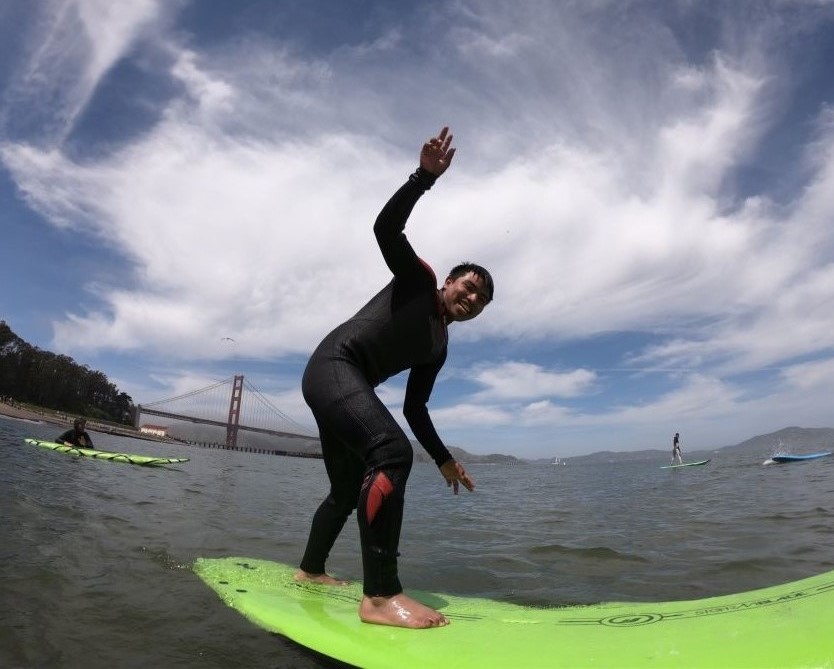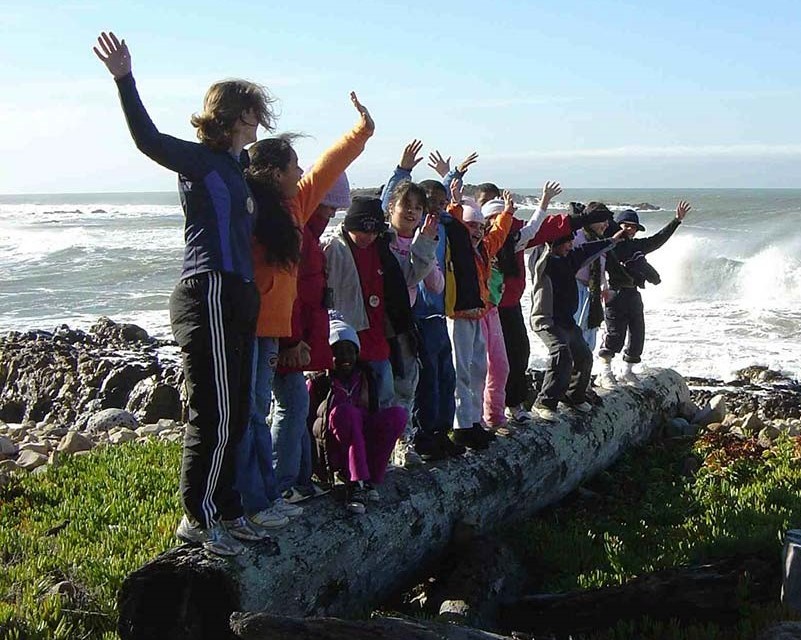 Coastal Access
Your donation supports programs that help everyone access the coast. California's coast belongs to us all and getting to the beach or in the water can make a huge difference in a person's life.
One of the ways your donation supports full access to the coast is with beach wheelchairs, available free to borrow from beach locations up and down the coast. These chairs are equipped with large, wide wheels that can roll across the sand without sinking. Other worthy programs, like Environmental Traveling Companions, facilitate sea kayaking voyages and other outdoor adventures for people with disabilities.
In many cases, transportation is a big stumbling block for people being able to get to and enjoy the coast. Your donation helps provide transportation to the coast for children and others, many of whom have not yet had the opportunity to breathe in the salty sea air, hear crashing waves, or feel the sand between their toes. For instance, fourth graders in Port Hueneme, many of them children of agricultural workers, were able to visit the Channel Islands. Outdoor Outreach brings kids from the city to coastal parks in San Diego County for recreation, learning, and stewardship activities.
Once at the shore, the public benefits from informational guides on where to go or what they're seeing.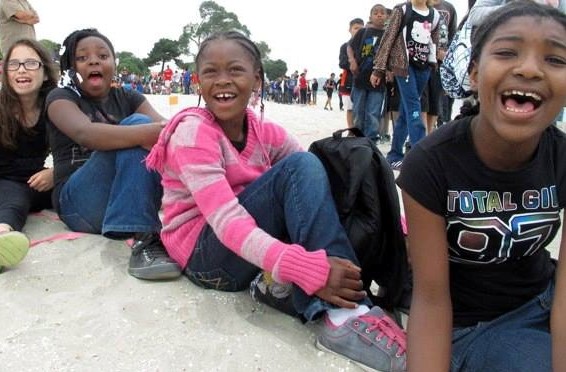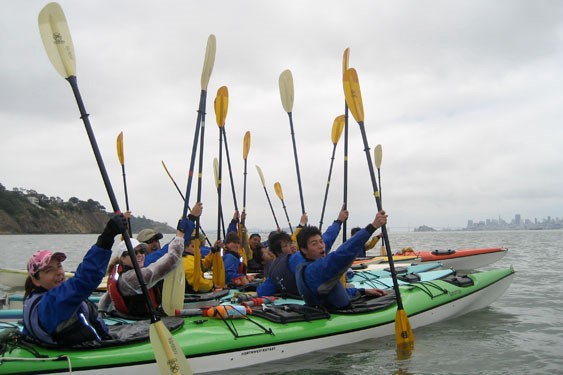 Ecological Restoration
Your donation supports programs that restore natural places. Habitat destruction and degradation are among our most serious environmental crises, causing species extinctions and threatening many remaining wildlife populations around the world. In California, development has caused the loss of over 90 percent of our wetlands. An important challenge is to restore wetlands like in Upper Newport Bay, sand dunes like Tolowa Dunes, and other critical habitat wherever feasible.
Volunteers are working on the ground to remove invasive plant species and to cultivate and install native species appropriate for particular California coastal locations. They are protecting and creating habitat for vulnerable California animals that depend on our wetlands and shorelines. Your donation provides funds for equipment, planting supplies, in some cases transportation to bring students out to help with the projects, and other important elements that make these programs possible.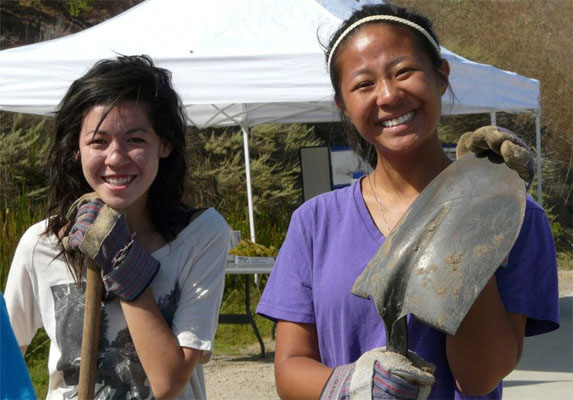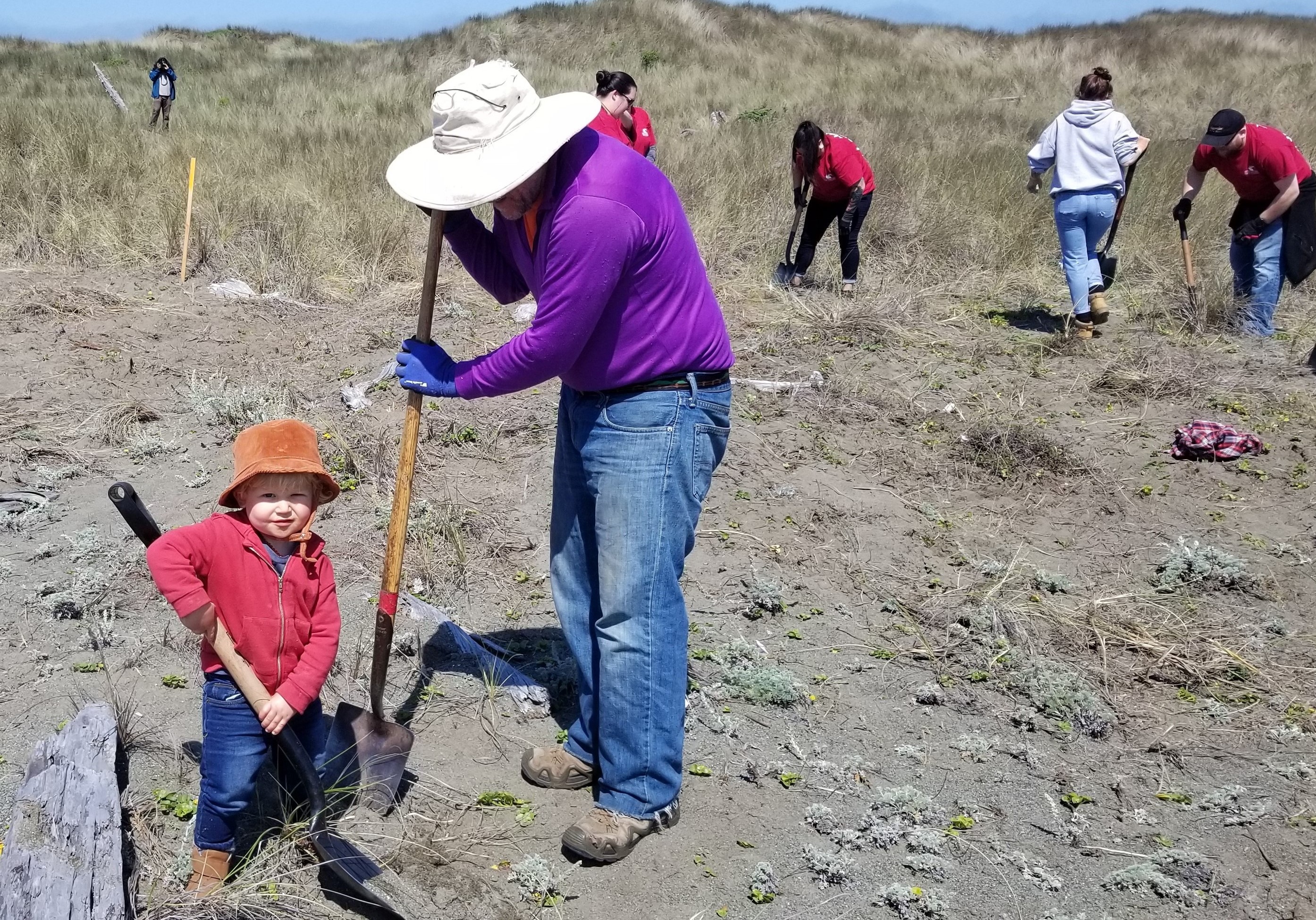 Pollution Prevention
Your donation supports pollution prevention efforts throughout California. Outreach efforts like Clean Water Fund's ReThink Disposable campaign raise public awareness about pollution caused by single-use disposable food and beverage packaging. Programs like Surfrider's Ocean Friendly Gardens assist individuals and neighborhoods in creating and maintaining landscapes that use fewer pesticides and fertilizers and less water, creating less polluted runoff. Water quality monitoring efforts like those by Redwood Community Action Agency's Natural Resources Services engage people in community science and assessing the extent of polluted runoff. Students learn how to reduce plastic pollution in programs including those from the Ecology Center. Public art projects (like the City of Arcata's storm drain murals) educate communities about pollution prevention.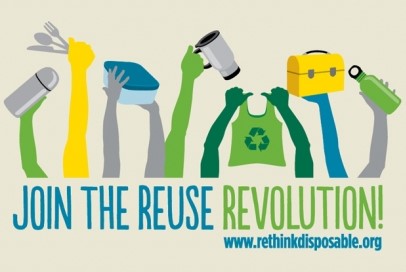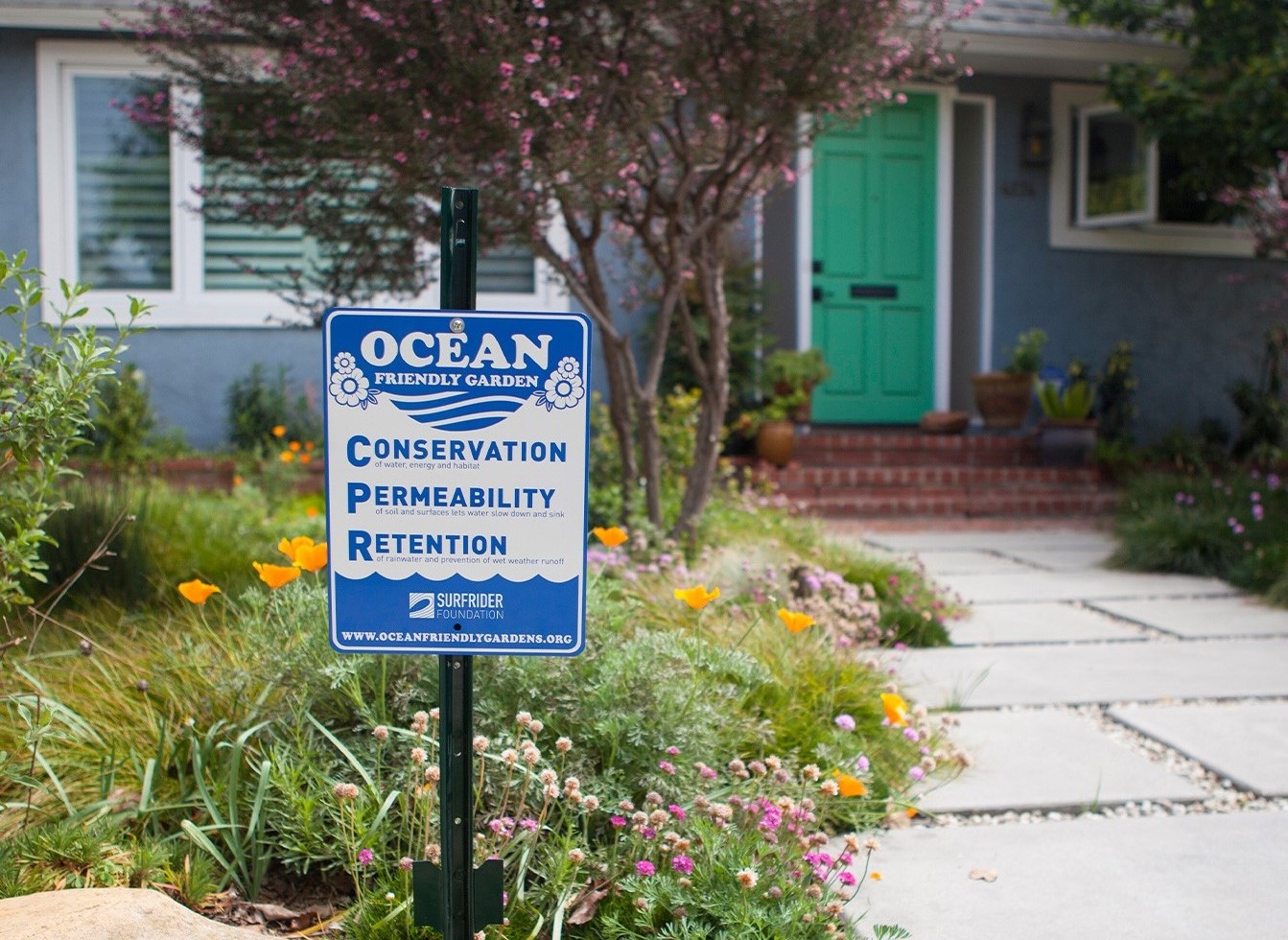 Public Awareness
Your donation supports programs that help educate the public about our interconnectedness with our coast, ocean, and watersheds. These programs take a variety of forms, reaching all over California. They include public exhibits (like one at the California State Fair to communicate the importance of protecting the health of the ocean and local waterways wherever we may live); films (like a film series on destinations along the California Coastal Trail); educational displays reaching local communities (like whale displays by the Noyo Center for Marine Science in Fort Bragg); interpretive panels at public viewing areas (like at Navarro-by-the-Sea); a mobile marine education van visiting the public at beaches and special events in Sonoma County; distribution of sustainable seafood information at Fresno Chaffee Zoo; public programming at museums and visitor centers (such as climate change education at the Santa Barbara Museum of Natural History); and much more.