Our Wetlands, Our World, published in 2004, provides information and activities to help high school students learn about the importance of wetlands and to become involved in the restoration of these valuable, unique environments. The focus of the guide is on Upper Newport Bay in Orange County; however, much of the information is applicable to other wetland sites.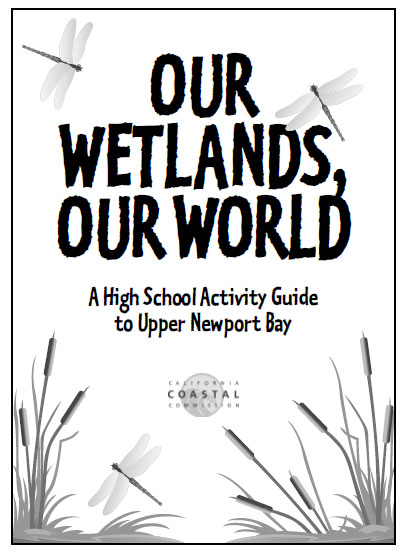 Download Our Wetlands, Our World as a PDF. You may download the entire document, or download it by chapter.
Coastal Restoration at Upper Newport Bay
Hands-on ecological restoration activities are available in the Upper Newport Bay through the Project Grow program. Depending on the time of year, students can participate in installing native plants, removing invasive weeds, mulching and watering previously installed native plants, collecting seeds or transplanting seedlings in our native plant nursery. These activities are the perfect complement to Our Wetlands, Our World to enhance your students' learning experience. For more information, please visit the program's web page.