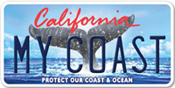 Support our programs by purchasing the NEW WHALE TAIL® License Plate
Some Quick Links: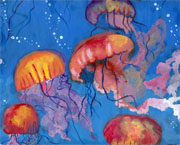 By Catherine Cui, 5th grade, honorable mention in the 2013 California Coastal Art & Poetry Contest
WHALE TAIL® Grantee Highlight:
5 Gyres Institute
Faces formed from melted plastic; a cast of a pregnant woman's body; large jumbled fishing nets...This creative collection has been put on display by 5 Gyres, which received a WHALE TAIL® grant for a traveling exhibit about the impacts of pollution in the world's oceans...
[Read more]
Help support programs like this by purchasing a WHALE TAIL® License Plate today.



Read our latest newsletter
Welcome to the California Coastal Commission
Public Education Program
Inspiration Point, Anacapa Island. Photo by Mark Corcoran.
Honorable Mention in the 15th Annual California Ocean & Coastal Photography Contest
New and Notable Items:
---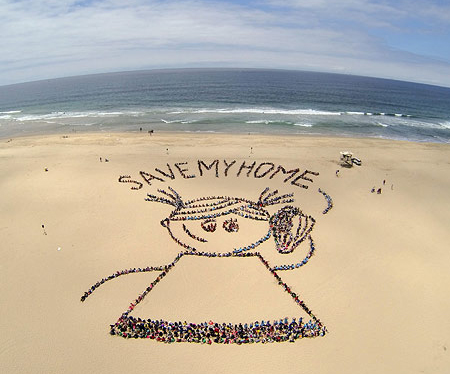 7,500 California students took part in KIDS' OCEAN DAY 2013, learning about ocean pollution prevention at school and then taking a field trip to a beach to do a cleanup and form a fantastic art message on the sand. This image shows 1,100 students and 200 volunteers at Huntington State Beach at the Orange County event on June 4, organized by Orange County Coastkeeper. To see more images and learn more about this annual program funded by the Whale Tail® License Plate visit the Ocean Day website. Photo by Kurt Soderling/Spectral Q.
---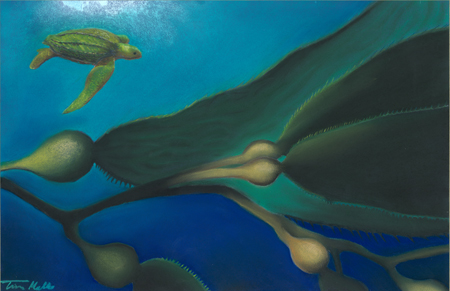 The leatherback sea turtle swims more than 6,000 miles to feed on jellies off the California coast, although it does not land on our beaches. This 100-million-year-old species outlived the dinosaurs but its population has declined by approximately 90 percent in the last 25 years.
Learn more about leatherbacks.