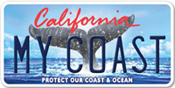 Support our programs by purchasing a
WHALE TAIL® License Plate

WHALE TAIL® Grantee Highlight:
Groundwork San Diego - Chollas Creek
Groundwork San Diego - Chollas Creek developed the Chollas Creek Climate Action Challenge for youth in urban southeastern San Diego with support from a WHALE TAIL® grant in our new climate change education category... [Read more]
Help support programs like this by purchasing a
WHALE TAIL® License Plate
today.
Join us on social media:
Welcome to the California Coastal Commission
Public Education Program
New and Notable Items:
---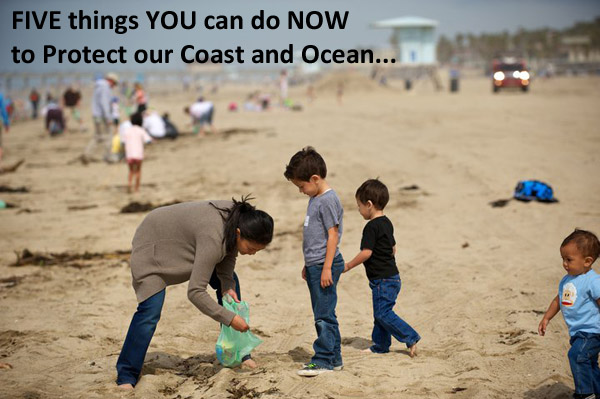 ---
KIDS' OCEAN DAY 2015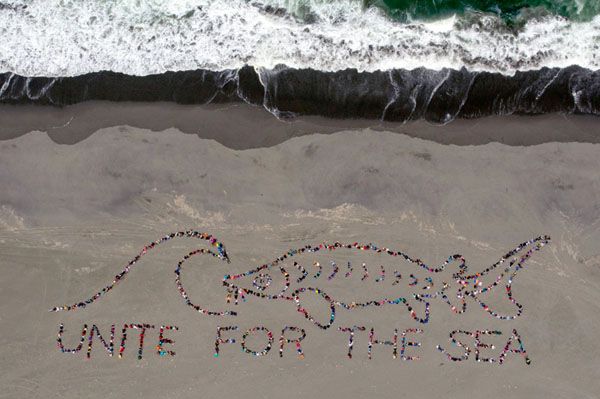 There were 7,000 California students who took part in KIDS' OCEAN DAY 2015, uniting to protect the ocean and urging the rest of us to do the same. They learned about ocean pollution prevention at school and then took a field trip to a beach to do a cleanup and form their amazing art messages on the sand. This image shows 900 students and volunteers at the Mike Thompson Wildlife Area in Humboldt County on June 3, organized by
Friends of the Dunes
in cooperation with the Bureau of Land Management. To see more images and learn more about this annual program funded by the WHALE TAIL® License Plate, visit the
OceanDay.net
.
---
California's official Marine Reptile: the Leatherback Sea Turtle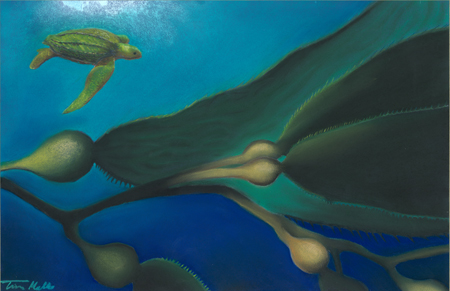 The leatherback sea turtle swims more than 6,000 miles to feed on jellies off the California coast, although it does not land on our beaches. This 100-million-year-old species outlived the dinosaurs but its population has declined by approximately 90 percent in the last 25 years.
Learn more about leatherbacks.