COASTAL COMMISSION COMMUNICATIONS
The Coastal Commission's monthly meeting agenda is available only online. To receive an email when a new agenda is published,
For notifications concerning a specific project, please contact the appropriate district office to be placed on that item's mailing list.
Please make sure that you set your e-mail anti-spam settings specifically to allow receipt of email from the coastal.ca.gov domain.
***
The Coastal Commission cannot receive comments on any official business by electronic mail unless specifically indicated. Any information relating to official business should be sent to the appropriate Commission office using U.S. Mail or courier service.
***
***
Most of the documents on our site are available in PDF (portable document format). To read and/or print these, you need Adobe Reader plug-in for your browser. To get it, click here, then follow the installation instructions.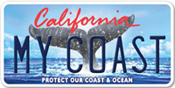 Funds directly benefit coastal conservation, education, and recreation programs.
Experience the California Coast
with four regional volumes, is the authoritative resource for exploring California's magnificent coastline.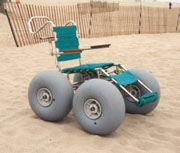 borrow a beach wheelchair
for free at dozens of California beaches!
Find out where.
Coastal Program Policy
Briefings & Presentations to the Commission
Briefings such as the Federal Consistency Program Briefing from February 9, as well as previous ones on open meetings, vertical accessways, wetlands, and the Coastal Act.
Discount Opportunities
Green Building Projects
Did you know that the California Coastal Commission offers a 40% discount on permit application fees for green building projects? Find out how.


You are visitor number
since October 1995.