You may view and listen to the meeting "gavel to gavel" live over the internet.*
When in session:
See the video archive page for previous meetings.
*You need to have at least version 11 of Windows Media Player, or any other MMS compatible player.
---
Staff reports linked from individual agenda items to the right are in PDF format. To view the PDF, download Adobe Reader.
Please remember that any attachments or exhibits we could not provide here are available for inspection at the offices of the Commission during normal business hours.
The Coastal Commission cannot receive comments on any official business by electronic mail unless specifically indicated. Any information relating to official business should be sent to the appropriate Commission office using U.S. Mail or courier service.
Anyone wishing to communicate with a Commissioner about any matter pending before the Commission should read and abide by the ex parte communications rules.
NOTICE
The Coastal Commission's monthly meeting agenda is now available only via the internet.
If you wish to receive electronic notification of the publication of the Commission meeting agenda, please send your email address to
For all other communications, including interest regarding a specific project and a notification request concerning such an item, please contact the appropriate district office to request to be on the mailing list.
NOTE: Please make sure that you set your e-mail anti-spam settings specifically to allow receipt of email from the coastal.ca.gov domain.

California Coastal Commission
---
John Laird/Janelle Beland, Natural Resources Agency
Dale Jones, Business, Transportation & Housing Agency
Jennifer Lucchesi/Cy Oggins, State Lands Commission
---
November 2014 Agenda
Oceano Hotel & Spa
280 Capistrano Road
Half Moon Bay, CA 94019

(415) 407-3211
Phone number will only be in service when the meeting is in session.

This has been updated at 2:45 p.m. on Friday, October 31, 2014

Please note: agenda items are subject to change.
[The Phone number will only be in service when the meeting is in session.]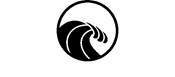 Wednesday, November 12, 2014 9:00 a.m.
Thursday, November 13, 2014 9:00 a.m.
Thursday, November 14, 2014 9:00 a.m.
Visit the Commission's web: www.coastal.ca.gov for the latest updates.
---