Upper Newport Bay Project Calendar of Events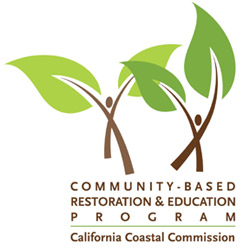 Steward Days Every Wednesday* 9-11am
Green thumbs welcome! Encourage the Bay's unique genetics to move in to our restoration sites by collecting seeds, propagating plants, and helping with nursery operations. We may also work at restoration sites around the Bay removing invasive plants or planting natives.
We meet at different sites around the Bay. Please contact Matt Yurko for site location and directions at myurko@coastal.ca.gov or (949) 640-0286.
ROOTS (restoration events) one Saturday each month 9-12pm
Volunteers help remove invasives and plant natives in order to provide habitat for wildlife. Training, tools, refreshments, camaraderie and beautiful scenery are provided. All ages welcome! Bring a water bottle, sturdy shoes, and sun protection.
Restoration sites vary around the Bay. Reservations are recommended, especially during the school year when events can fill up a month or two in advance. Please contact Matt Yurko at myurko@coastal.ca.gov or (949) 640-0286.
PLEASE NOTE: To help us accomplish our goals during this busy time of year, we will host ROOTS Events on every Saturday in February and March from 9am-12pm. Please contact Matt Yurko to reserve your space at any upcoming event.
2013 ROOTS dates:
January 26
February 23
March 23
April 27
May 25
June 22
July 27
August 24
September 28
October 26
November 9
December 14

*Dates subject to change for holidays.
Please see photos and summaries from all of our events at www.facebook.com/cbrep.