Executive Director Peter M. Douglas Announces Retirement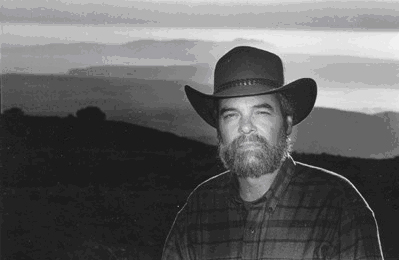 Peter Douglas, the California Coastal Commission's longest-serving Executive Director, has announced that he will be retiring from his position in November, 2011, for health reasons. Mr. Douglas has been the Coastal Commission's Director since he was appointed in 1985, after serving for ten years as the agency's Chief Deputy. Prior to his work for the Commission, he worked in the Legislature as an aide to Assemblyman Alan Sieroty (D-Beverly Hills), and as an Assembly committee consultant. As such he was a key player in the drafting and passage of Proposition 20 (the Coastal Initiative) in 1972, as well as the California Coastal Act of 1976 which created the Coastal Commission. He has guided its implementation ever since.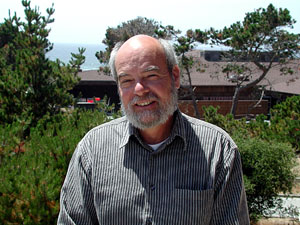 During his 34-year tenure at the Coastal Commission, Peter has earned the love, respect and loyalty of his staff, and has served as an inspiration to environmental advocates and stewards statewide and beyond. Peter's commitment and vision for the California coast as a precious and irreplaceable resource for everyone has never wavered. His career has been a labor of love that has enabled him to remain at the helm of the Commission despite numerous challenges over six different administrations. His leadership, mentorship, and friendship have been a guiding light in good times and bad, and his daily presence at the Commission will be sorely missed.

Along with his many, many accomplishments in the coastal protection arena, Peter will be forever remembered for his kind heart, deep integrity and mischievous sense of humor. After retirement he intends to focus on his writing projects, enjoying nature, and spending time with his friends, family and especially his two grandchildren.

Each and every member of the Coastal Commission staff and the extended coastal family wish him a long, satisfying and productive retirement, and offer our heartfelt gratitude for the beautiful difference he has made in this world.
---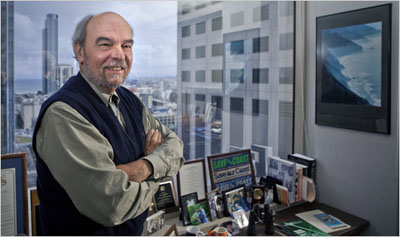 Photo: Peter DaSilva, The New York Times
See an
extended biography and personal comments
from Peter Douglas.
Click here for the link to the video of Peter Douglas's comments
.
Read Senate President pro Tempore Darrell Steinberg's statement on Peter Douglas's retirement.