Left Column Top
Left Column Bottom
California Coastal Cleanup Day is Saturday, September 20, 2014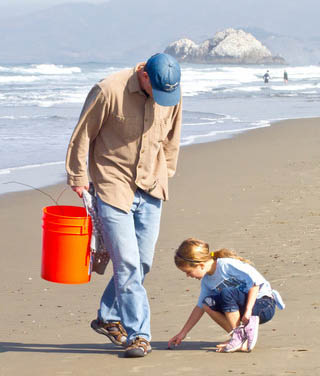 Ocean Beach, San Francisco
Photo credit Alison Taggart Baron-NPS
Find a Cleanup:
Cleanups take place along bays, creeks, rivers, highways, and the coast at more than 800 locations throughout California.
Use the map or list of California counties on this page to find your cleanup site and then contact the local coordinator.
If there is no cleanup scheduled in your area, you can volunteer to set one up -
Call (800) COAST-4U or e-mail
coast4u@coastal.ca.gov
.
---
Click on the county on the map below, or use the alphabetical County List.