Commissioner Biographies
Dayna Bochco
Dayna Bochco is an attorney and sits on the Board of environmental groups such as Heal the Bay and Natural Resources Defense Council's Southern California Leadership Council. Dayna is a 25-year veteran TV producer and is President of Steven Bochco Productions. Prior to joining Steven Bochco Productions. Dayna was with Twentieth Century Fox Television. She was executive vice president of creative affairs from 1985 to 1988 and executive vice president of business affairs from 1980 to 1985.
Dayna began her career in the entertainment industry as a contracts attorney for ABC's legal department. She was born and raised in San Diego and graduated from the University of California at Berkeley, where she majored in drama and English. She earned a law degree from Loyola Law School.
---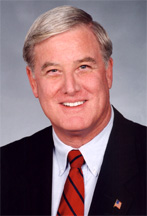 Greg Cox
Greg Cox has been a member of the San Diego County Board of Supervisors since 1995. As a Supervisor, Greg oversees a regional government with a $4.98 billion budget and more than 16,000 employees.
Protecting the state's precious natural resource has been a hallmark of Cox's time in public service.
He helped launch Project Clean Water, the most comprehensive attack on stormwater pollution in regional history. In recent years, he earned praise from local environmental groups for his work on protecting coastal watersheds and beaches and leading a regional effort to protect a popular program that monitors water quality at our local beaches, bays and waterways.
Supervisor Cox has been a longtime supporter of the working waterfront and maritime industry and has called for development of our "Blue Economy" to create more jobs and economic opportunities in our maritime industry. He has advocated making San Diego County a leader in marine spatial planning to better plan for the future of our valuable coastal waters. For his efforts, The Maritime Alliance named him as the Supporter of the Year for 2013.
Supervisor Cox has fiercely defended preserving public access to our beaches and coastline. He has guided the effort to complete the Bayshore Bikeway, a 24-mile dedicated bike path around San Diego Bay and is spearheading efforts to make San Diego County the first in the state to complete its portion of the California Coastal Trail.
---
Carole Groom
Carole Groom was elected to the Board of Supervisors in June 2010 and served one year as President of the Board in 2011. Prior to Supervisor Groom's appointment in 2009, she served nine years on the San Mateo City Council, including two terms as Mayor, and on the San Mateo Planning and Public Works Commissions.
Supervisor Groom's legislative priorities include access to healthcare for all, environmental protection, maintaining and preserving our County's parks, and growing our local economy.
In 2009 she originated "Streets Alive! Parks Alive!", a countywide event for which she was awarded the 2012 Champion of the Community Award by the California Parks and Recreation Society.
She currently serves on the Boards of Directors of the Bay Area Air Quality Management District, the San Mateo County Transportation Authority, and the San Mateo County Transit District (SamTrans). In December of 2012, she was appointed to the California Coastal Commission by Assembly Speaker John Perez. Her professional experience includes 18 years as a Vice President of Mills-Peninsula Health Services. She also volunteers on the Boards of Directors of the San Mateo Police Activities League, Community Gatepath, and Leadership San Mateo, and on the Advisory Board of Palcare, a non-profit school and childcare center. She resides in the city of San Mateo.
---
Steve Kinsey (Chair)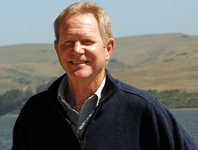 Steve has lived in West Marin since 1978, enjoying its spectacular natural beauty and alternative lifestyles while also participating in many civic activities. He has served on the Marin County Board of Supervisors since being elected in 1996, and represents most of Marin's coastal area. As an elected official, Steve has focused on watershed and fishery restoration, sustainable agriculture, and the integration of transportation and land use planning. He also champions the needs of all children, especially through his work as a Board member of First Five Marin since its founding. Given the multi-cultural nature of Supervisor Kinsey's district, he has worked closely with communities of color to reduce the barriers to equal opportunity.
In 1998, Mr. Kinsey co-founded the Fishery Network of the Central California. Coastal Counties (FishNet4C) and has served as its chair since then. In 2001, FishNet4C received the Governor's Environmental and Economic Excellence Award for its groundbreaking work in shaping regional Salmon restoration policies. Steve also serves on the Board of the Marin Agricultural Land Trust, the Metropolitan Transportation Commission, and the Transportation Authority of Marin, which he has chaired since 1998. He is especially proud of Marin's national leadership in Safe Routes to School, increasing opportunities for biking and walking, and expanding renewable energy.
Mr. Kinsey received a B.A. in architecture from Arizona State University. Prior to taking office, he owned and operated a residential design/build firm for fifteen years.
---
Wendy Mitchell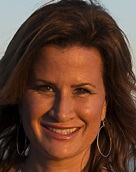 Wendy Mitchell has always made public service a part of her life and the environment is one of her passions. She is on the board of directors of the California League of Conservation Voters, Pacoima Beautiful, Planned Parenthood Advocacy Project-LA and Los Angeles Business Council.
Prior to opening her own firm WM Consulting in 2006, Ms. Mitchell had a long and distinguished career in the California State Capitol. She served in various roles from Chief of Staff to Senator Denise Moreno Ducheny; Senior Budget Consultant in the California State Assembly; liaison to the Latino Legislative Caucus; Legislative Consultant to the Senate Majority Caucus and the California Senate Majority Leader.
Upon her move to the private sector in Los Angeles, Ms. Mitchell began to use her talents as the Vice President of Public Affairs for both Cadiz and Woodside Natural Gas.
Wendy Mitchell has a Masters Degree in Public Administration from the University of Southern California and a Bachelor of Arts Degree in Government and Journalism from California State University Sacramento.
---
Mary K. Shallenberger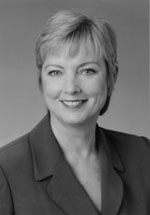 Mary Shallenberger grew up on a dairy farm in northern Ohio. She graduated from Mount Holyoke College in Massachusetts with a B.S. in Biological Sciences and headed to California.
Ms. Shallenberger worked for several years as a research assistant in the Biology Department at Stanford University and Stanford Research Institute before returning to school for an M.S. in Engineering from Stanford University. Upon graduation Ms. Shallenberger moved to Sacramento and began a long public service career in environmental and natural resource protection. She began as a Planner at the California Air Resources Board during the development of the first non-attainment plans and the creation of the Air Conservation Program. She moved to the Governor's Office of Planning and Research where she developed administration policies on natural resource issues and programs. Mary began work for the California State Senate in 1987 and was the Principal Consultant to the Senate Natural Resources and Wildlife Committee and then the Senate Agriculture and Water Resources Committee. From 1994 until 2005 she was the special advisor to the Senate Pro Tem on policy and political issues related to natural resource and environment. During her tenure in the Senate she was instrumental in nearly every major environmental bill that passed the Legislature
Mary has balanced her work on natural resource protection with volunteer work with non-profit organizations dedicated to reproductive health care for women, locally and around the world. She served as the Chair of the Planned Parenthood Federation of America and of her local Planned Parenthood affiliate. She is currently on the Board of Directors of the Guttmacher Institute, the Planned Parenthood of Mar Monte, and the Pacific Institute for Women's Health. Mary is Senior Fellow of the American Leadership Forum and graduated.
---
Mark Vargas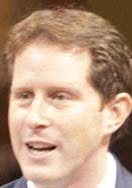 Mark Vargas is President of Mission Infrastructure, a project management and development-consulting firm based in Los Angeles. Mark has over 15 years of experience working in the government and political arena, and six years private sector experience in the public-works construction industry. Mark is a LEEDŽ Accredited Professional, registered with the United States Green Building Council and has eight years of experience in a project management oversight capacity. Prior to his private sector experience, he served in many public sector capacities, including as an aide to Congressman George Brown, as a Special Assistant to Governor Gray Davis, and as Southern California Director for Secretary of State Kevin Shelley. He is also the chair of the Los Angeles Unified School District Personnel Commission, a Board Member of the USC Cinema Outreach Foundation and a fellow with the Jesse Unruh Institute of Politics at USC. He has served as a member of California's Little Hoover Commission, as a member of the City of Los Angeles Rent Adjustment Commission, and as a board member for California YMCA Youth & Government.
Mark received his B.A. from the University of Southern California, with Honors, in Political Science and International Relations, and has completed graduate coursework at the University of California at San Diego in the area of Latin American Studies
---
Jana Zimmer (Vice-Chair)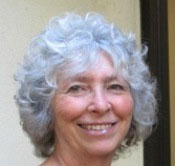 Jana Zimmer has been a California resident for almost fifty years, graduated from San Diego State, and was a doctoral candidate in French literature and linguistics at the University of California at Santa Barbara.
She received her law degree from Loyola Law School, and worked in legal services and labor and employment law in Los Angeles for several years. She returned to Santa Barbara in 1986, and was a founding Director of the Santa Barbara Womens' Political Committee and the Santa Barbara Women Lawyers the following year. She specialized in land use, housing, environmental and government law in Santa Barbara and San Luis Obispo counties until 2005.
Jana is an artist, and regularly exhibits her work. She currently serves the local arts community as a member of the Santa Barbara County Arts Commission. There are three generations of surfers and sailors in her family, all of them passionately committed to the coast.
---
Ex-Officio Commissioners (Non-Voting)


---
Commissioner Alternates
Belinda Faustinos
Ms. Faustinos was appointed as the Executive Officer of the San Gabriel and Lower Los Angeles Rivers and Mountains Conservancy (Rivers and Mountains Conservancy) in June of 2002. This agency's territory encompasses 68 cities and over 1,600 square miles in the San Gabriel and Lower Los Angeles Rivers Watersheds. The primary charge of the Rivers and Mountains Conservancy is to acquire and manage public lands within the watersheds, provide open space, low impact recreational and educational uses, water conservation, watershed improvements, wildlife and habitat restoration and protection.
The Rivers and Mountains Conservancy has also developed three joint powers agencies to help achieve its mission. Of particular significance is the protection of three major sites on the San Gabriel River channel, El Encanto at the headwaters in Azusa, the Duck Farm just north of Whittier Narrows and the Bryant property in the Los Cerritos Wetlands in Long Beach, a total of 163 acres for less than $15 million. Additional grants will be awarded this September and October for new and continuing projects and land acquisitions.
Ms. Faustinos' environmental experience started with the Santa Monica Mountains Conservancy (SMMC) in 1985 as the Budget Officer for that agency. She was promoted to Deputy Director in December of 1991. She also served as the Chief Deputy Executive Officer of the Mountains Recreation and Conservation Authority and the Wildlife Corridor Conservation Authority and worked on open space policy issues in the Whittier/Puente Hills Corridor.
A native of southern California, Ms. Faustinos was born and raised in East Los Angeles, California. She obtained her bachelor's degree from Pitzer College in Claremont in 1973. Post graduate education has included completion of courses offered by EPA and Harvard Graduate School of Design. Over the years she has received honors and certificates of recognition from several federal, state and local legislators and has participated in many civic and professional organizations.
---
Steve Kram
Steve Kram is co-founder of Content Partners, LLC. After graduating from law school in 1981, Mr. Kram served a clerkship with Justice Theodore R. Kupferman in the New York State Supreme Court - Appellate Division. In 1982, he joined the American Broadcasting Company as a Staff Attorney in New York. He was promoted in 1984 to Assistant General Attorney, and in 1986, to General Attorney. Mr. Kram is a member of the New York State Bar and is admitted to the Federal District Court for the State of New York. He is a member of the Academy of Television Arts and Sciences, and is on the Advisory Board of Directors of the International Television Academy.
---
Dr. Lester is the fourth Executive Director to lead the Commission since its creation in 1972 with the passage of Proposition 20. Prior to his appointment, Charles served as Senior Deputy Director of the Commission, holding that position since 2006. His employment at the Commission began in 1997. Previously, Dr. Lester was an Assistant Professor of Political Science at the University of Colorado, Boulder.

Dr. Lester received his Ph.D in Jurisprudence and Social Policy from the University of California at Berkeley. In addition, he earned his J.D. at Boalt Hall School of Law and a B.A. in Geochemistry from Columbia University.